No Velcro Allowed! How to Share Your Life, Not Usurp Your Partner's
I know there were a few times over the course of the last year or so that I mentioned "my boyfriend this…" or "my man that…" Well, what wasn't mentioned was the sort of dysfunctional relationship I was trying to convince myself was completely okay. In the name of loving me, he routinely coaxed me to put my feelings, hobbies, and needs on the back burner in favor of the all-important RELATIONSHIP. And I let him persuade me. I gave in.
In reality, I should've gotten to stepping as soon as I realized what was going on, because after a few months, what my ex was doing wasn't just sharing my life, which is what I feel like typically happens in a healthy relationship. No, instead, he was completely razing the life I'd spent two years building for myself and trying to rebuild it from the ground up as OUR life.
Though I didn't see it so much at the time, in retrospect, he reminds one of Wedding Crashers' stage 5 clingers. That is, he was a remora who latched on to my emotional turmoil and the passion and ambition I routinely put into my life and tried to dress it, mold it, and direct it in the way he thought most appropriate.
I've been thinking about how to write about this past year without sounding pitiful, bitter, like a victim or, inversely, like a man-hater. So, since a lot of his behaviors are ones I more typically see erupting out of my more dependent female friends, perhaps the best way I can help you guys learn from the experience that brought me to the brink of disaster is to tell you not just how to avoid certain traits in others, but how to never, ever become the person that makes your partner feel inadequate, alone, and completely unable to escape.
Only suggest "improvements" on BIG issues or behavior patterns. If you nitpick at every little thing that annoys you, irks you, confuses you, or makes you feel a little awkward, the only thing you'll succeed in is making your partner feel like they'll never be able to say or do anything that is completely right in your eyes. Here's the key: if you can apply words like "routinely," "usually," or "often" to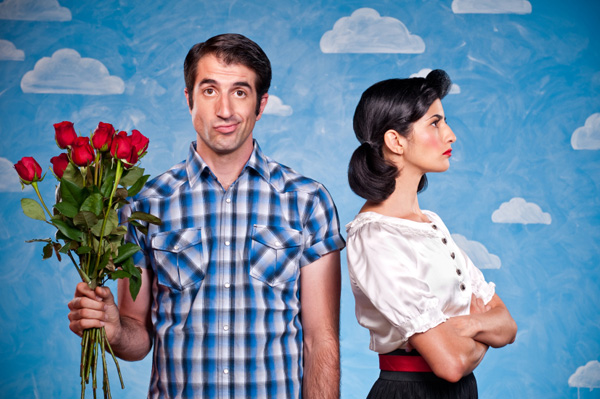 whatever behavior is bothering you, then bring it up in a neutral way. Instead of saying that it's wrong, make it about you and how it makes you feel. If his routine condescension to you in arguments makes you feel, say, demeaned or offended, he should quickly pick up on the fact that while his behavior may work elsewhere, it's not right for his relationship with you. Just know in advance that some patterns of behavior are damn near unchangeable and it may be more fair for you to walk away than expect him to alter a fundamental trait – that'll just leave both of you frustrated and disenchanted. Otherwise, if it's a one-off incident that's not destructive, abusive, or offense… Shrug. It. Off.
"Relationship" doesn't mean "iron lung." That is, just because you're now exclusively emotionally tied to this person does NOT mean you get to breathe for them. Autonomy is just as important a component in a relationship as trust. In fact, the two are pretty inextricably linked – if you trust your partner to act
sensibly and in a way that honors your relationship even when he's not glued to your side, you're well on the road to a healthy relationship. If you don't feel like the relationship can work without you telling him what to wear, how to act, what kinds of jokes are okay to make, who to work with, etc., then you should probably accept that it's just not meant to be.
In addition, I saw this in a Carolyn Hax column and it fit my relationship to a T (but the other way around)… so be wary: "Realize that if you don't trust your partner but stay in the relationship anyway, leveling accusations and using them to justify imposing stricter and stricter limits on him, then you are, in fact, abusive."
Be careful: arguments are an opportunity for growth, or for disaster. We joke about women being right 99% of the time, but despite knowing quite acutely that I'm not, I spent a year having it proven to me just how much is sucks to always, always be wrong. Don't do that to your partner. It's tough to do, but argue as
kindly as you can – no below the belt hits, no intentional nastiness. Even try to eliminate sarcasm if you can, and to vacate the moral high ground (no one owns that territory, believe me). The point in an argument isn't always to win – if you're arguing, it probably means that this is an issue you both care about. If winning comes at the expense of convincing your partner their idea is stupid, doesn't matter, or is unequivocally wrong, be willing to take a hit and end in a tie. Often, it's not about right or wrong in the general sense, but about coming to a decision you can both agree on, at least partially – a decision that happens to be right for the two folks in your relationship, even if not for the rest of the world.
Hobby-stealing = life-stealing, and it ain't okay. I went into this past
relationship with this reasoning: relationships are like Venn diagrams… here's your circle, here's my circle. I do my stuff in my circle, you do your stuff in your circle, and then we overlap sometimes. Over time, the overlap probably increases, but they should never get to the point where they completely overlap. Wellllll… after almost a year, our circles ended up almost completely overlapping and I was so far beyond miserable I couldn't believe it. Every time I tried to stretch a little, it was perceived as running away, as rejection, as this big horrible, thing that had to be curbed instantly. Worst. Feeling. Ever. Instead of letting your circle start to invade theirs, invite your partner into your life circle, but don't expect to just waltz right into theirs immediately and start redecorating. If you start to feel like you're encroaching, find other things to fill your life that make you happy don't depend exclusively on your partner – keeping yourself busy will do wonders.
Don't judge a book by its cover. One of the things I constantly got in trouble for was not showing my caring for him in a way he accepted. Do yourself and anyone
you love a favor and don't expect them to conform to the way you think they should love you. Maybe your partner is a little less vocal about emotions, or way over the top – doesn't mean either is right or wrong. You can ask for things like goodnight/good morning texts, for increased communication or for things like that, but don't ever tell your partner how to love you. If you can't stand that you're not feeling the love the way you want to, then bail. Just don't ever think you have the right to tell someone that the most intimate thing they can give you, their heart, isn't good enough because they haven't packaged it to your liking.
Leave Note / Reblog
how to tuesday relationship men women lifestyle romance abusive clingy